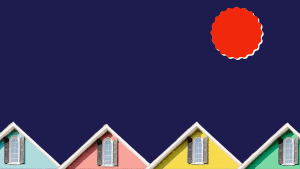 Welcome to your ultimate guide for mastering Broker Responsibility, a key part of real estate. First, you'll start with a deep-dive textbook to build your base knowledge.
Course Structure
So, what's next? Our course kicks off with must-read material. After you nail the basics, you'll shift to hands-on learning modules and quizzes, aimed to test your real-world skills.
Interactive Learning
By hitting the "Correspondence" button, you'll wrap up the teaching parts. This action opens up fun, interactive sections and quizzes, boosting your grasp of the topic.
Why It Matters
Being a broker is a big deal with lots of rules and ethics. That's why this course gives you the tools and know-how to be great in real estate.
Ready to Dive In?
Don't wait! No need for high quiz scores here, just focus on really getting the topic. So, jump in and lift your career.
Additional Resources
Want more? We've got extra stuff like webinars and articles.
Got queries? Our FAQ section has all the answers, from course info to how to pay.
Broker Responsibility 2023-2024 Chapters
1. Introduction to Broker Responsibility
2. Delegated Supervisors & Teams
3. Ensuring Competency & Training for Agents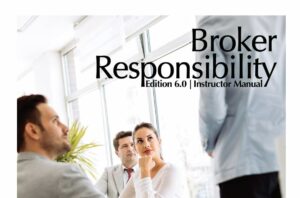 4. Practical Application Related to Required Documentation
5. Additional Broker Responsibilities
6. TREC Enforcement & Broker Responsibility