Real Estate Agents
 ...love us because we kick the boring out of compliance. Learning is now FUN & fast-paced with education that takes your time seriously!
Brokers
...love us because we're a trusted resource for your agents. When you send them here, they'll learn the most important & current information, saving you time & money.
Future Sales Agents
...love us because our pre-licencing masterclass is your on-ramp to success. You won't just get a license here, you'll have the tools to start making money faster with marketing and a mature database.
Rave Reviews From our Texas Academy Award Winners!!!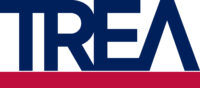 Top Content
We take Lots of CE and noticed that ONLINE SUX!   So, we have dedicated that last 6 years, to eliminating boredom.  Come, see what a professional in-house production studio dedicated to quality edutainment creates.  Your eyes, ears, and brain will thank you.

Hey CE welcome to high-end production quality! 
EZ to Use!
 ...Endlessly on the hunt for great tech and learning techniques that bolster learning AND are easy to use and navigate!  So when we have to choose between cool & fun, and easy to navigate... We choose both!

We make sure it's awesome & easy to use!
Your PACE Your Place! 
...we get bored too!  TREA has replaced boring online hours with studio made a video and game-based learning!  Your CE hours will fly by and we will trick you into learning when you have fun.   will love the Get your CE hours Fast! Fun & Affordable, snug in your jammies, lively and engaging so you cruise through your CE!
Relax, with a glass of wine on a rainy day!
Our Online Content is best of breed, written and instructed by
successful brokers, business owners and winners..